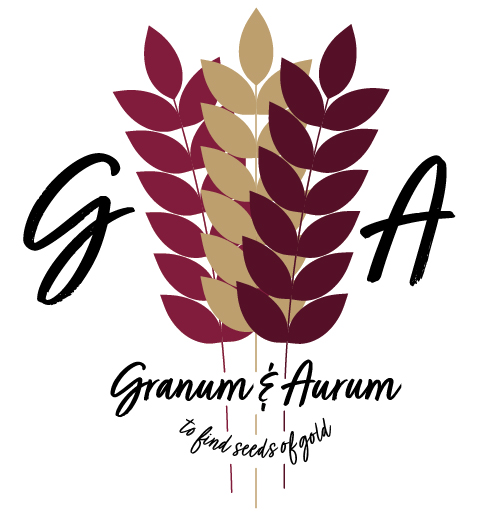 Granum is the root word for garnet in Latin, meaning "seed" or "grain." Aurum is the Latin word for gold. The name represents Florida State's colors, as well as our hope that this group will help us find seeds of gold to enhance the FSU student experience.
What is Granum & Aurum?
Granum & Aurum is a market research team comprised of undergraduate FSU students. Through this program you have the opportunity to share your ideas, thoughts, and opinions on current and future FSU programs and services. Your experiences are essential to departments across the institution as we change and develop programs and services for you.
What to Expect
Through Granum & Aurum, undergraduate students volunteer to join a pool of students from which participants will be pulled throughout the academic year to participate in focus groups across campus. Joining Granum & Aurum does not guarantee participation in a focus group - depending on university needs students may be asked to participate multiple times per year or not at all.
What You Receive
First and foremost, the opportunity to share your thoughts, opinions, and experiences as an FSU student. Additionally, all students who join will receive a Granum & Aurum branded sticker. If you are asked to participate in a focus group, you will be offered snacks during the focus group.
Attendance
If you are selected to participate in a focus group, you will be notified via your FSU email account and have 24 hours to confirm your attendance. You are not required to attend every focus group you are selected for; declining participation will not remove you from the pool and you will be eligible for future groups. Failure to attend a focus group you have confirmed will result in removal from the pool.
Participation
Focus groups will be recorded. Participation and responses will be kept confidential and anonymous when sharing findings.
Granum & Aurum Student Participation Flyer
What is Granum & Aurum?
Granum & Aurum is a market research team comprised of undergraduate FSU students. The purpose of this team is to cultivate a consistent, diverse group of student voices that can represent the undergraduate student body through focus groups on the student experience.
Is Granum & Aurum a good fit for my project?
Focus groups run through this program will answer questions that are not able to be fully or accurately answered through other means. Can your research questions be answered through a survey, a program evaluation, internal interviews, or data that already lives within your office? If not, Granum & Aurum may be a great fit! Unsure? Reach out to learn more.
What does the process look like?
Step One: Fill Out Qualtrics Form
Using the QR Code to the left, complete the Qualtrics form to begin the process. Once submitted, we will receive your request and reach out to talk about next steps.
Step Two: Plan with Granum & Aurum Team
Once we receive the form, we will set up a meeting to learn more about your project and needs. We'll plan a timeline, research questions, and the report you can expect.
Step Three: Present Findings to Team
After we moderate focus groups, we will generate a report and presentation that you can share with your team and utilize in your department.