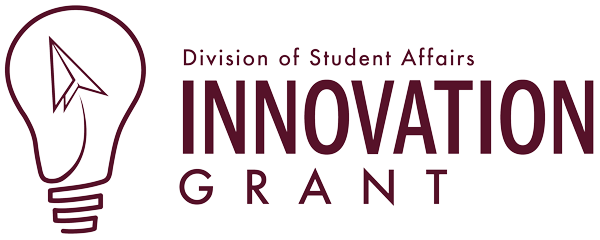 The DSA Innovation Grant provides financial resources for ideas that support the DSA mission of empowering and supporting all students to achieve their full potential. Innovation Grant projects can infuse changes into existing programs or services or develop new programs or services.
The Innovation Grant is made possible by an anonymous donor with the goal of developing "innovative programming efforts that address critical issues in student affairs, with priority given to direct student services."
Some examples of past projects include:
EcoReps student ambassador program (2009)
Table Talk/Intergroup Dialogue program (2012)
InformedNOLE portal to support international students in navigating the healthcare system (2015)
The Labyrinth Program (2015)
Work-It-Out Black Men's Mentorship Program (2019)
The DSA Innovation Grant includes both funding and support. The funding component can launch a new idea or augment an existing program or service. The 2021-2022 award(s) will range from $500 - $3,000. In addition to funding, the Innovation Grant provides structure for assessing the impact of a program or service and sharing results with stakeholders.
Proposals are due on Wednesday, June 1, 2022. Proposals will be evaluated by a committee of DSA staff and campus partners. Recipients will be notified in June.
If you have questions, email Darryl Lovett (dlovett@fsu.edu).