Welcome!
Florida State University is dedicated to the academic and personal success of transfer students. As a supportive and inclusive community, FSU is committed to increasing students' access and awareness of campus resources and enrichment opportunities. This website outlines many of these resources and opportunities in order to help each student meet their personal and professional goals.
Admissions
Follow the links below to start your journey at FSU! You will find information on admissions, academic programs and adviser information.
Orientation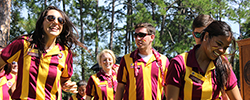 Orientation is designed to provide students with an opportunity to learn about FSU, connect with peers, and engage with current students! Check out the links below to register for your required orientation and check out the Making Moves newsletter packed full of useful information.
Finances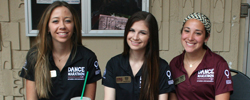 Money matters, so follow these links to learn more about costs of attendance, financial aid and available scholarships!
Involvement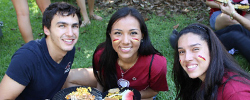 Getting involved is one of the most important things you can do in your time here at FSU! These opportunities are a good place to get started, but FSU provides many amazing involvement opportunities to enrich your college experience and help you gain valuable skills for life after college!
Resources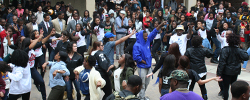 These departments and resources are dedicated to helping you connect, thrive and navigate your FSU experience!