Staff Recognition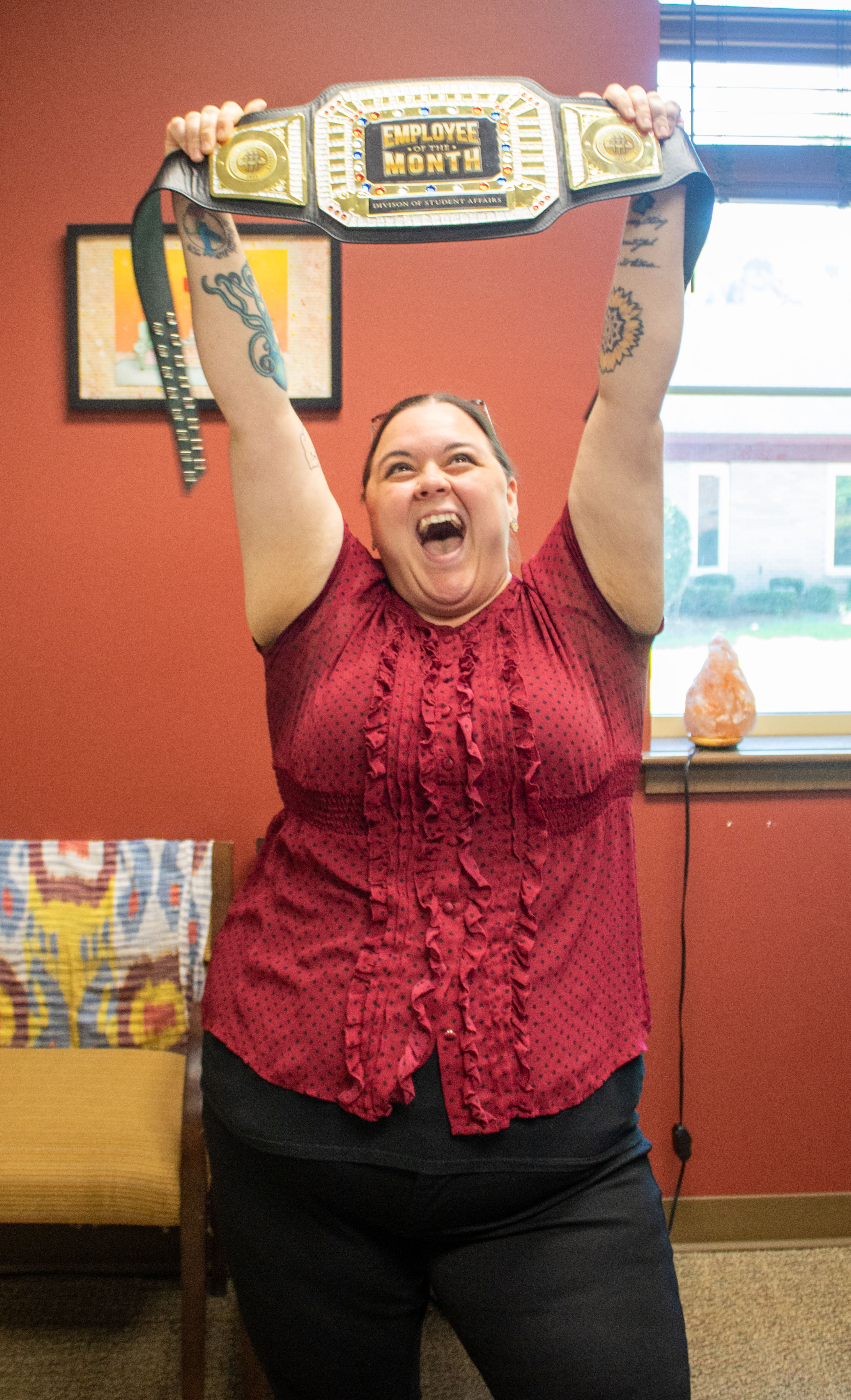 Employee of the Month
September 2023
Michelle Lawson
Michelle is a SEVIS Data Manager for the Center for Global Engagement (CGE). She oversees the in-house database for CGE students and makes sure that international students have submitted all of their e-forms for enrollment. She has worked for the Division of Student Affairs for 5 years. In the words of her nominator, "Michelle's laughter and smile brightens the office absolutely every day! She is a dedicated employee who is always trying to learn new things...She is a major team player who excels at her job duties!"
Michelle is "passionate about ensuring our international students and scholars have what they need to succeed! Anything I am able to do to support them and make the process of getting here, staying here and graduating easier is my ultimate professional goal."
Florida State University's Division of Student Affairs thanks you for your continuous hard work and dedication!