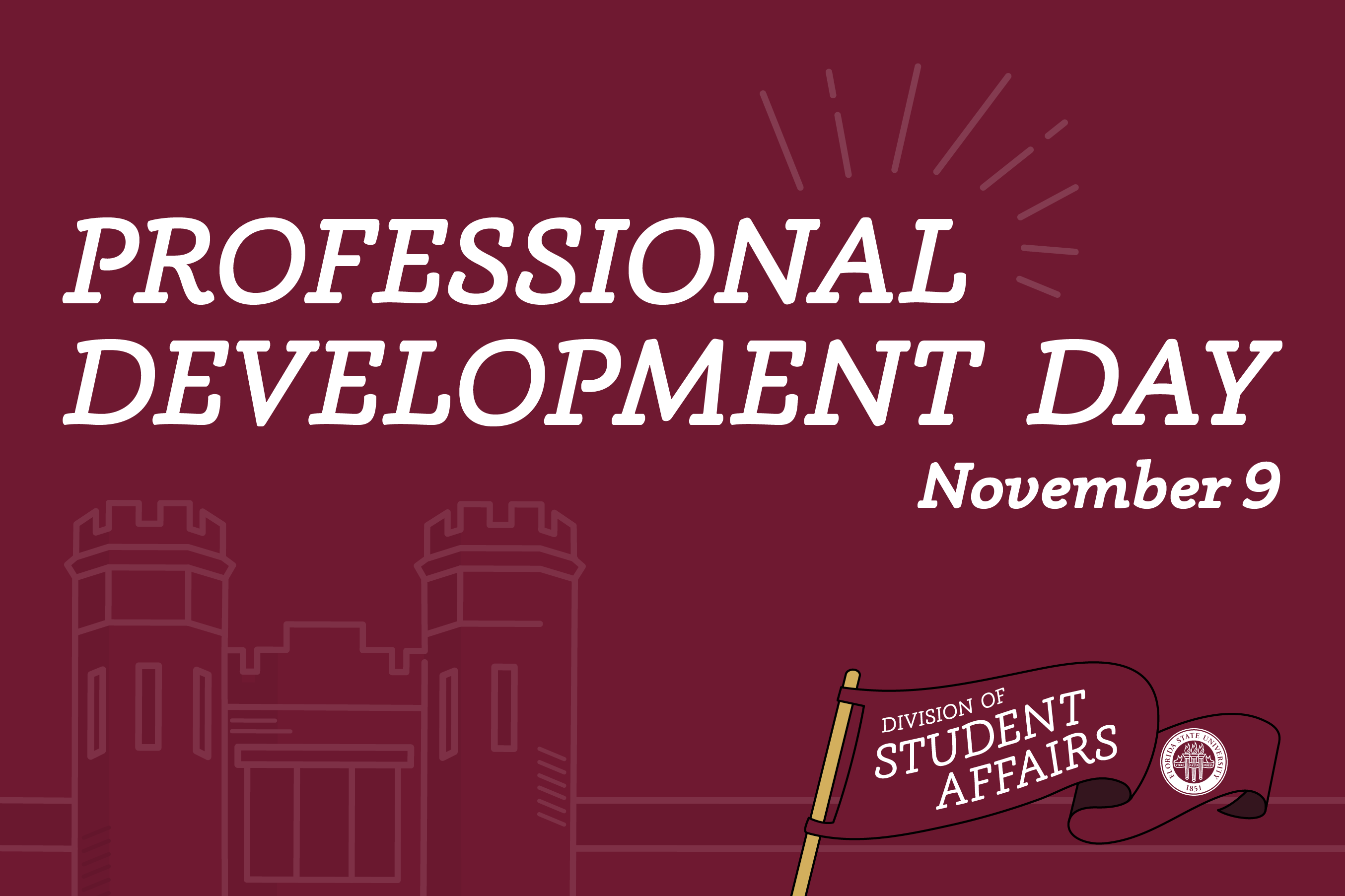 Save the Date
DSA Professional Development Day
November 9
Mark your calendar for a day-long professional development event where we will by joined by two special guest speakers, Ainsley Carry and Michael Scales.
More information coming soon.
The Division of Student Affairs offers a variety of professional development opportunities each semester covering a wide array of topics and competencies. We want to see you be successful. If you have questions or concerns, please let us know at dlovett@fsu.edu.
Staff Development is coordinated by the DSA Professional Development Committee and the Office of the Vice President for Student Affairs.
For questions, please contact:
dlovett@fsu.edu
(850) 644-5590